Some time ago I set out to camp on all seven of the Mourne Sevens. That is all seven peaks over 700 metres. I finished up with Slieve Lamagan in July 2016. Most of them I have camped on multiple times now.
Since then I have developed a long term plan to camp on, or as close as I can to all of the Mourne 500's. That is all 39 peaks in the Mournes over 500 metres. This is obviously a much more ambitious plan which is why I have set absolutely no timescale in which to do it.
Below is a map and table detailing the locations of all 39 peaks and my progress. Those marked in red have still to be completed. I will update as I go.
For each completed peak, clicking on the name in the table will link to the relevant post.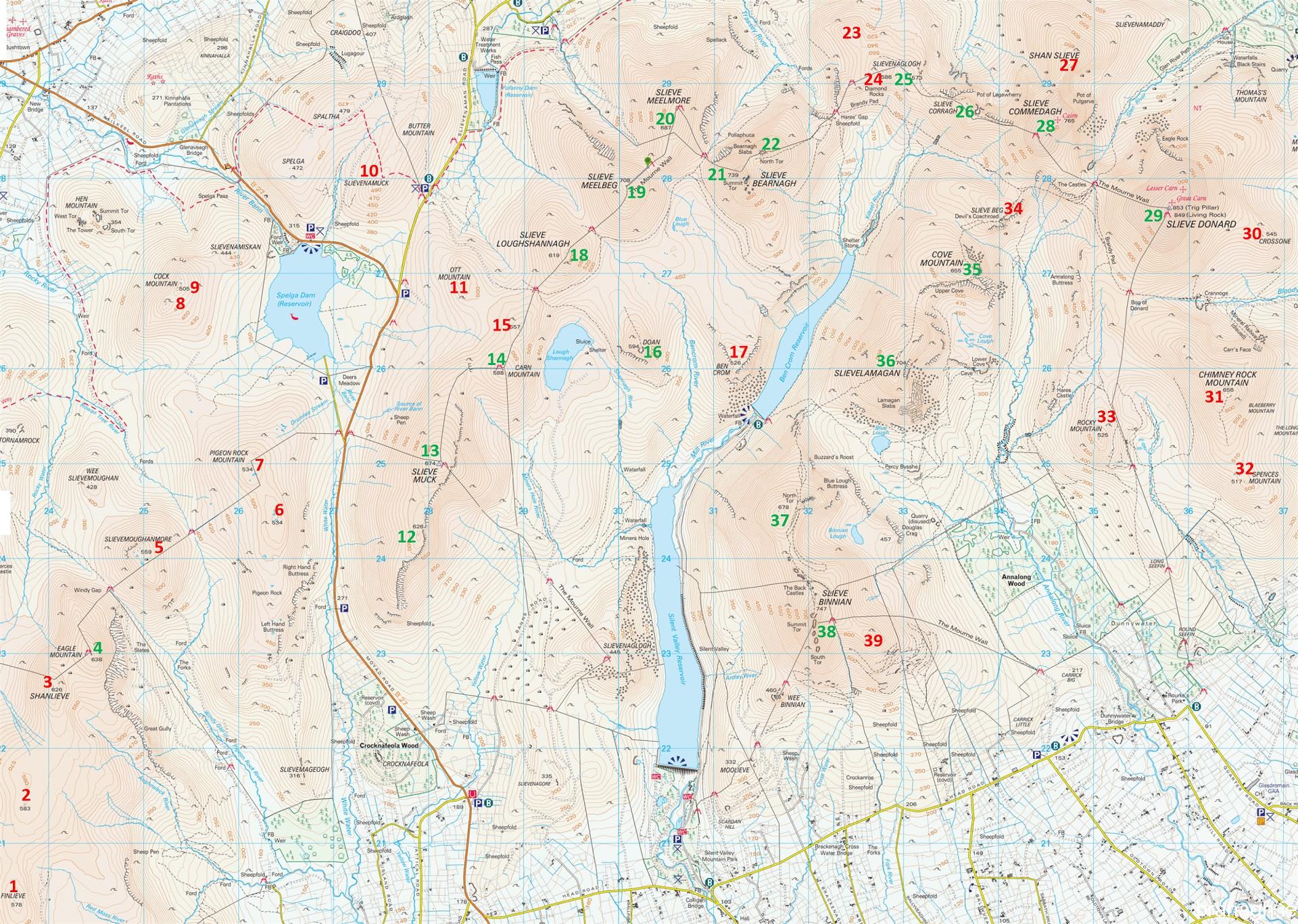 Currently 18 of 39 peaks complete.